Overview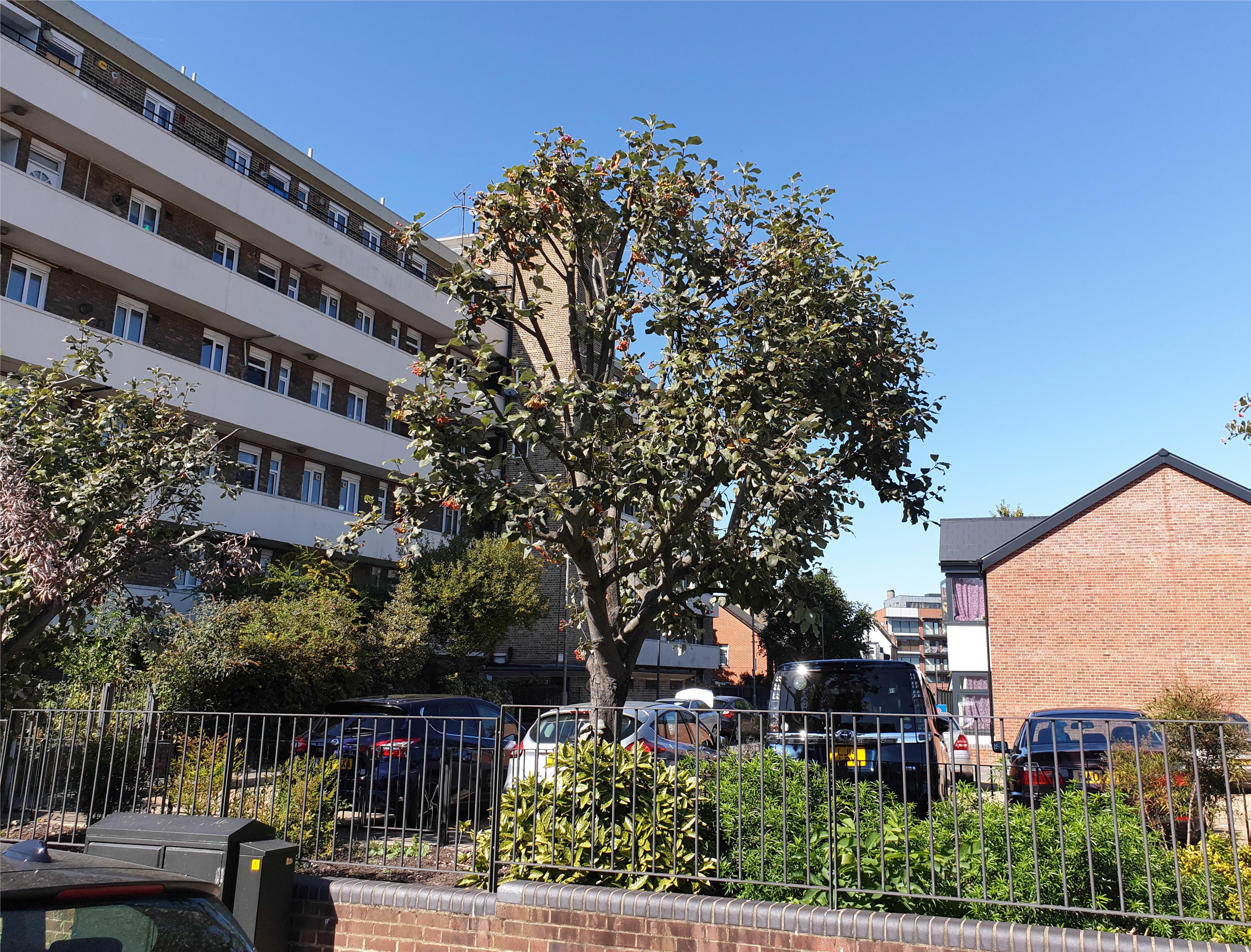 As many of you will be aware there is a lack of accessible green space in
Tooting and Graveney.
The council believes the provision of green spaces in this increasingly developed area will provide more wellbeing opportunities and help to improve community integration, community pride and social action.
Presently there is an area of public land on Mellison Road opposite the junction with Himley Road occupied by a large fenced planter that could be put to good use as an inviting public space.
Shown here is the preliminary proposal that seeks to turn this largely disused area into a space that people of all ages can enjoy.
The proposal includes a picnic area, seating and a multiuse lawn, as well as a natural playing area for children in the form of astro-turf hills with an adventure trail of stumps and balance beams, small play equipment and hands-on panels. The rain garden is a central part of the proposal, as it will maximise the amount of water that can infiltrate into the sub-soil and relieve pressure on the pipe drainage network and reduce flood risk in this area. The three existing trees will be kept to provide shade, shelter and cooling and shrubs, grasses and wildflowers will be planted in the rain garden to enhance biodiversity.
Voluntary involvement will be key to this project. Local community groups, residents and the local school will be invited to take part in planting the rain garden, creating activity panels and designing a vinyl to cover the existing telecommunications cabinet which cannot be relocated and will therefore be integrated into the park. The contribution of local residents to the upkeep of the gardens will also be fundamental for the long term success of this community-led project.
The current design also considers the introduction of an eastbound one-way system in Mellison Road between Sellincourt Road and Himley Road to reduce the volume of through traffic in the area. By doing so, the proposal seeks to create a tranquil place, with improved air quality, reduced noise from motor traffic and increased amenity and safety for pedestrians and cyclists.
Please note that a number of parking bays will need to be removed in Mellison Road to accommodate the pocket park and we welcome your views.
Have your say
You can have your say by completing the online questionnaire below.
If you require a paper copy of the questionnaire please contact consult@wandsworth.gov.uk
Public meetings
We are holding two drop-in sessions at The Sea Cadet Corps Hall, Mellison Rd, Tooting, SW17 9AS, where you can find information about the concept and the proposed design, ask us any questions you might have and give us your ideas:
Thursday 7 November 4 - 6pm
Sunday 17 November 4 - 6pm