Overview
As part of our commitment to continually improve our parks and open spaces, London Borough of Richmond Upon Thames Parks Department recently proposed a complete redesign of Champion's Wharf on Twickenham Riverside. A public consultation was carried out in March 2015 which featured a proposed design for the space, and the consultation results demonstrated strong support for the proposals.  
The design features a modern version of Alexander Pope's urn to celebrate the connections of Twickenham with this famous English poet. Appropriate to its historical and architectural context, it will also be an exciting and beautiful piece of contemporary public art, providing a new destination for visitors and residents on one of the most beautiful stretches of Thames riverside. The Council is working in partnership with Poet in the City – a leading literary organisation and public art consultancy - to create a 21st century take on the urn, adopting a stylish and contemporary shape. Popular quotes from Alexander Pope will also be carved into the seating on the site.
At the time of the consultation in March the design for the proposed urn had not been finalised so the aim of this second stage consultation is to share the design and give residents, groups and other interested parties a further opportunity to have their say about the urn design.
Please take a look at the images below as well as the document describing the design in more detail, and give us your comments using the online survey link.
A representative from Poet in the City will also be available at the Civic Centre in Twickenham at the following times to answer any questions you may have and to show a model of the proposed design:
Wednesday 17th June 11am to 1pm
Thursday 18th June 11am to 1pm
How Champion's Wharf looks now: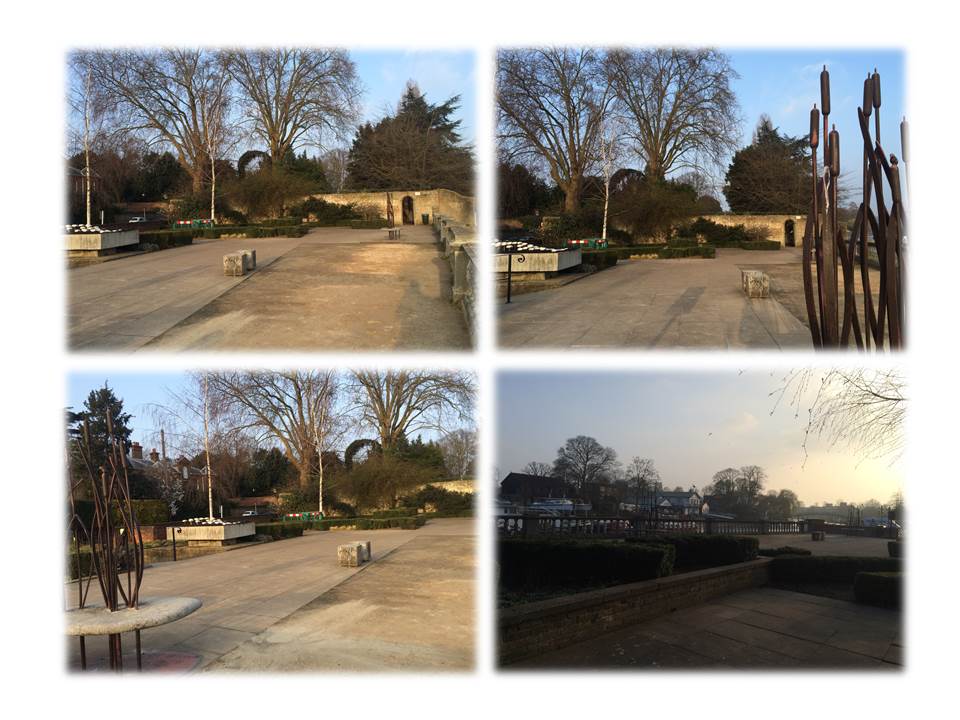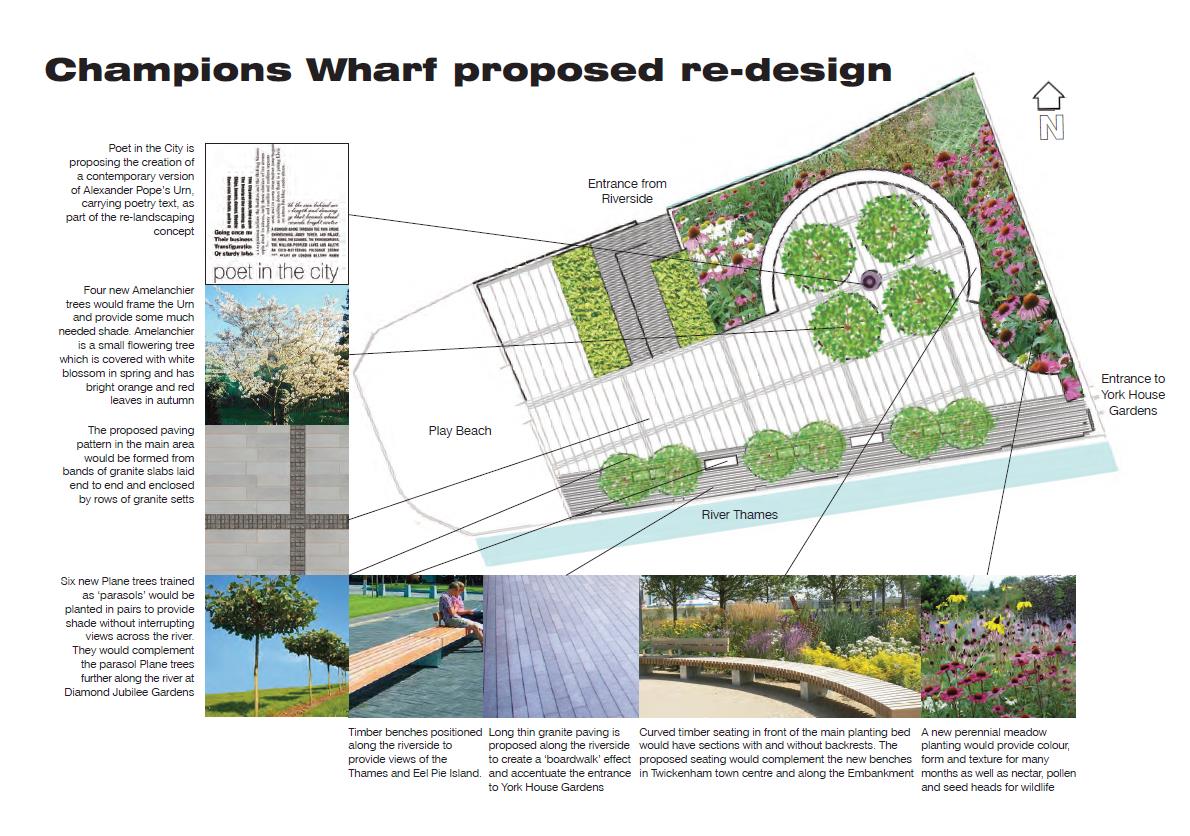 Images of proposed design - urn and seating: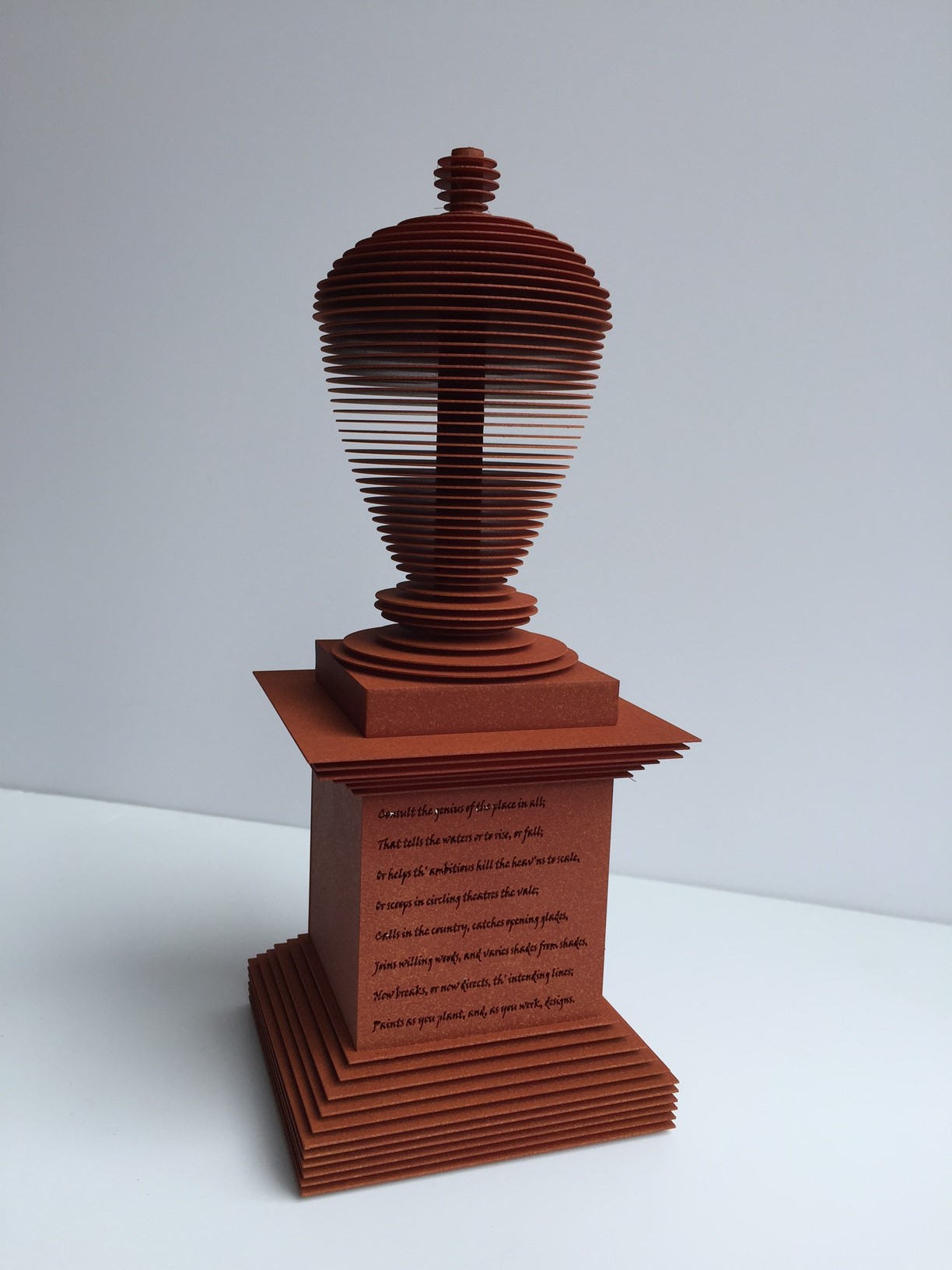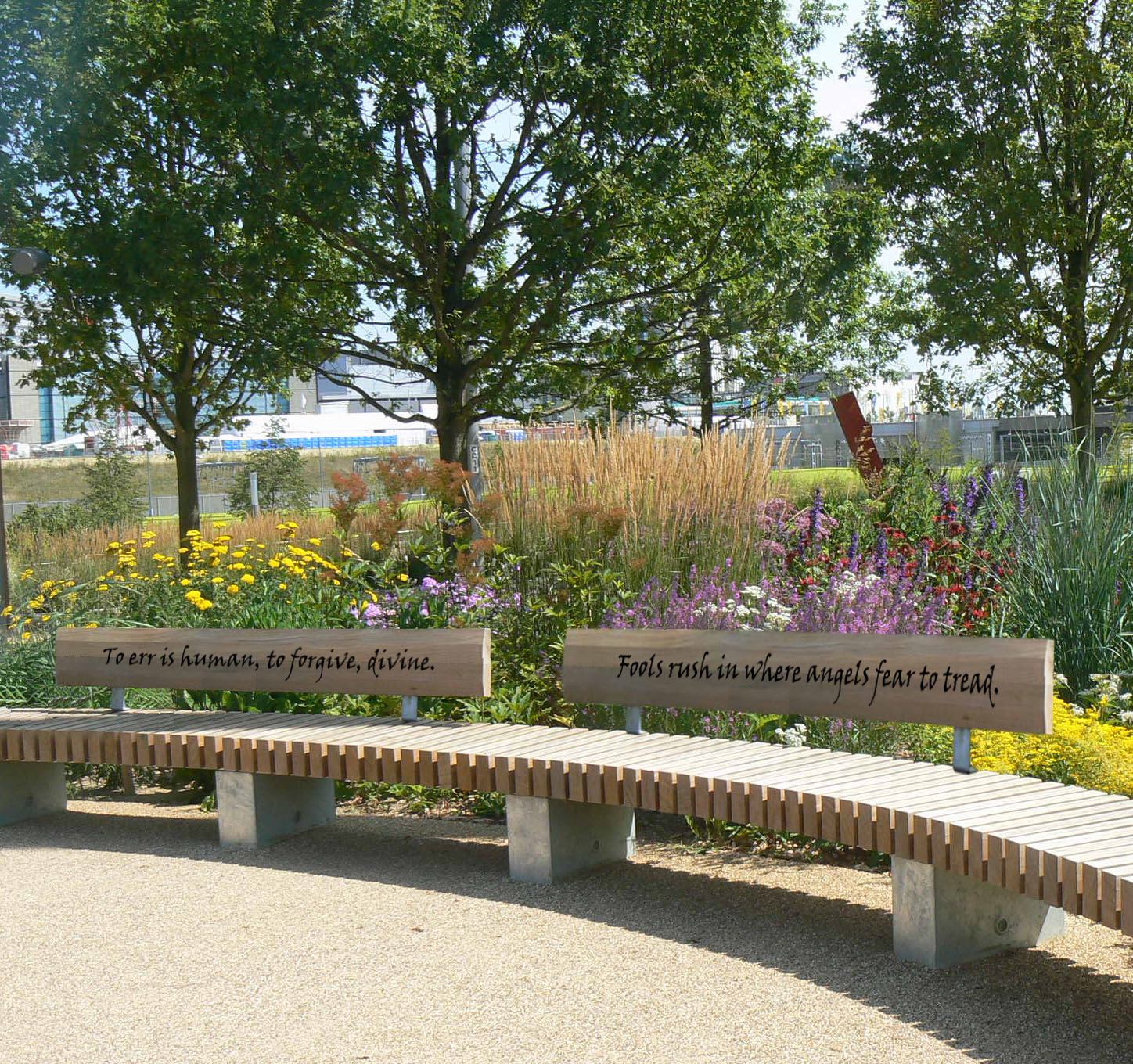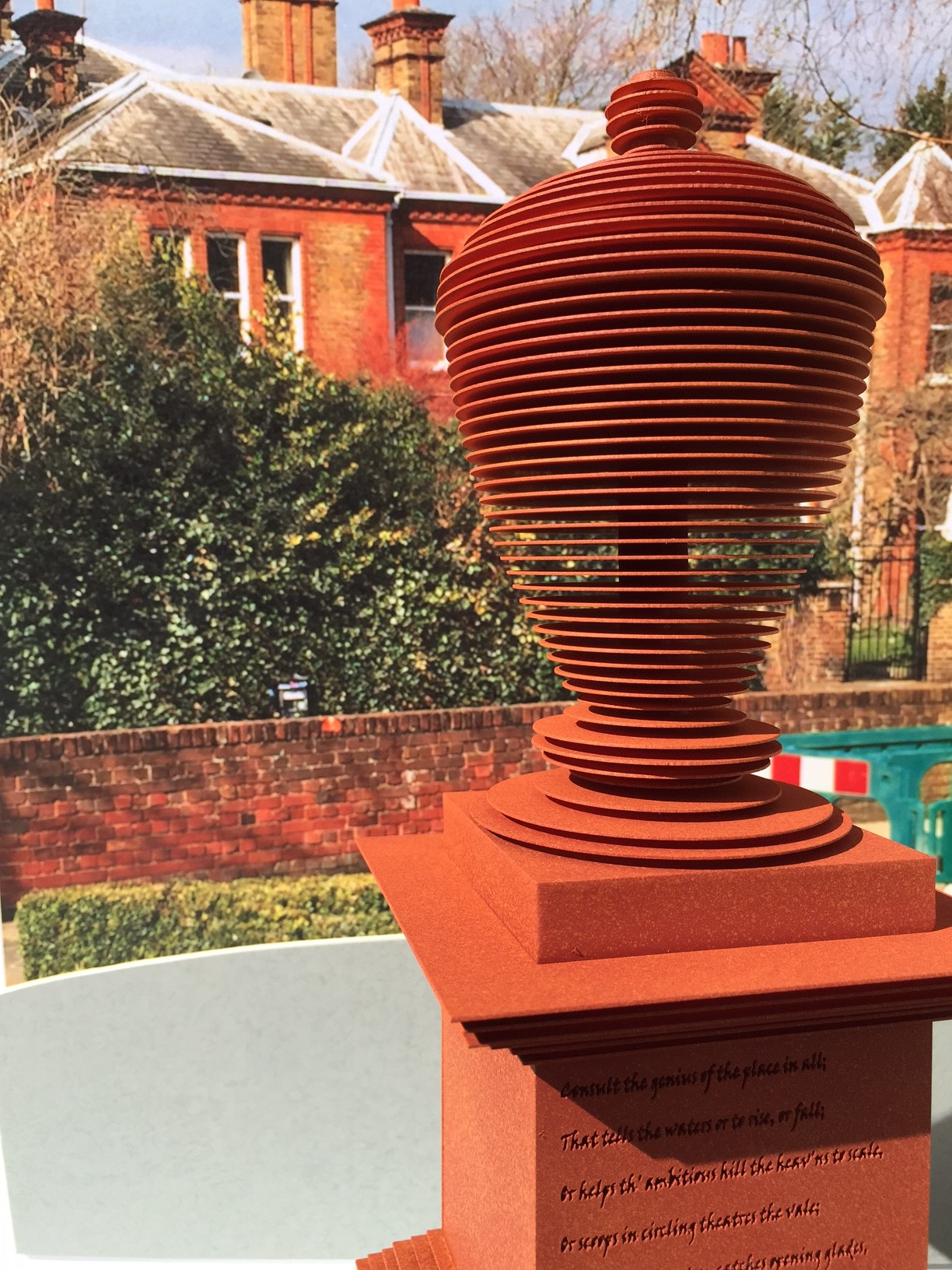 We are keen to hear your views and invite you to take part in this consultation by taking a look at the proposed design and completing the online survey by 26th June 2015 when the consultation closes. If you require paper copies of the questionnaire please contact us on 020 8891 1411.