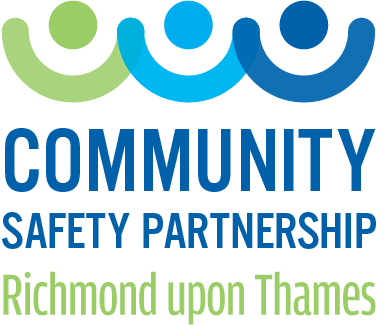 The Richmond Community Safety Partnership will launch its new Community Safety Strategy in 2023. This will identify the crime, anti-social behaviour and community safety issues for the Partnership to prioritise.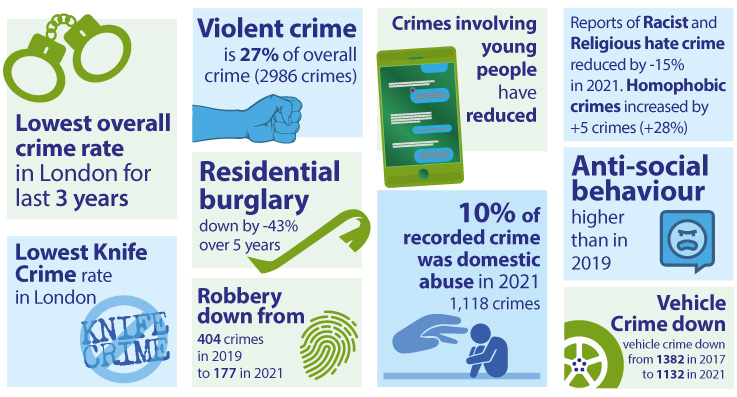 The Richmond Community Safety Partnership brings together Richmond Council, the Metropolitan Police, London Fire Brigade, health partners, the criminal justice system including Probation Services as well as community and voluntary sector organisations involved with crime reduction and community safety in the borough.
Why we are consulting
Listening to the views and concerns of communities is important so that the Strategy tackles the issues which have most impact on you and across Richmond. The consultation is an opportunity for you to give your views on crime and community safety, in particular we are seeking your views on:
1) What you think the priorities should be for Richmond and for your local area. Our current draft priorities are:
Safer Neighbourhoods: crime and anti-social behaviour including volume crime such as burglary and motor vehicle crime, violent crime such as robbery and knife crime – and keeping children and young people safe

Prevent Violence Against Women and Girls

Prevent Offending and Reduce Reoffending

Stand Together Against Hate Crime, Extremism and Radicalisation
2) Your experience and/or perceptions of crime and anti-social behaviour in your local area and Richmond
We want to hear from all people who live, study, work, run a business, or visit the borough. We also want to hear from our partners as well as community and voluntary organisations.
We will use the findings from the consultation to inform the Community Safety Strategy and the actions we will take to improve the safety and quality of life for communities in Richmond.
How to have your say
Please take time to read the Joint Strategic Crime Assessment, here , which describes the crimes and community safety issues in Richmond and then complete the online questionnaire.  
For further information, or to request a questionnaire in an alternative format, please email: consultation@richmond.gov.uk or call 020 8891 7777.
Our Community Engagement Team are also happy to assist those who may need further support to complete the consultation - please contact communityconversations@richmond.gov.uk 
What happens after the consultation closes?
We will use the consultation findings to inform our final decision for the priorities for the new Community Safety Strategy 2023-2027.
*Update 08/12/22 : This consultation has been extended and will now close on 03/02/2023*