Overview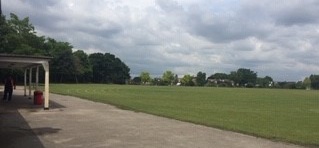 In February 2019, the council decided to give existing users and the wider local community the opportunity to be involved in the use, management and improvement of the Roehampton Playing Fields and the pavilion in Dover House Road. For more information about the decision, please click here.
Why are we consulting?
We want to hear your views to help us understand if and how you use the playing fields and what facilities you would like to see there in future.
This will help to inform the next stage of the process where we will invite groups to bid to maintain and manage the playing fields and to propose any upgrading of the site's facilities.
We will ensure:
Existing users are protected for the length of any future management arrangements.

Sporting activities continue to include the current sports and school use.

Encouragement of greater community use and access.

The eventual procurement process allows community groups to bid for this opportunity.
Current arrangements for use of Roehampton Playing Fields
The site is a self-contained sports and playing field venue (see map), currently managed by the council's grounds maintenance contractor, Idverde which manages pitch bookings. There are grass playing fields for summer and winter sports, a multi-use games area for tennis and netball all year round and a pavilion. The site is predominantly used by schools, community clubs and cricket clubs.
Summary of hours of operation
Monday to Sunday - 8am to dusk.
What facilities are currently available?
The playing fields currently offer:
5 tennis courts

2 adult size grass football pitches

5 junior football pitches (some of which are overmarked with a Lacrosse pitch)

A grass cricket wicket and an artificial cricket wicket (available in the summer sports season)

A grass athletics track

A rounders pitch

A changing pavilion with up to 8 changing rooms, associated toilets, foyer, kitchen and external grounds equipment stores.
Due to how the site is used, we are not able to consider opening the playing fields to dogs.
Have your say
You can access the online survey below, but if you would like a paper copy, please contact us at consult@wandsworth.gov.uk or contact 020 8871 7363.