Overview
Wandsworth Council are seeking views on proposed changes to Queenstown Road between Chelsea Bridge and Queen's Circus. The scheme is focused on improving facilities for pedestrians and cyclists, improving air quality and improving safety along this stretch of road.
Earlier this year the Council asked for views and opinions on potential changes to Queenstown Road. We received over 300 responses, of which two thirds were in favour of the proposed changes. The proposals have been refined based on the feedback received from stakeholders, residents and businesses.
What is proposed?
The proposals for Queenstown Road are to build upon the temporary scheme introduced in 2020 and include the following:
Existing cycle lanes will be widened and extended to cover the whole length of the road in both directions, with the existing wands replaced by stepped-track kerb line*, half way between kerb-height and the height of the road. The existing northbound cycle lane at pavement height will be replaced with a stepped track

Bus stops will be redesigned with bus boarders* to allow safe access for bus passengers crossing cycle lanes, and bus stop bypasses* (with the cycle lanes diverting behind the bus stops) introduced at the stops closest to Chelsea Bridge

Introducing protected right turns for cyclists into and out of Battersea Park through the introduction of traffic signals at the junction with Carriage Drive North 

Making it easier for pedestrians and those using wheelchairs by refurbishing footways and improving access at pedestrian crossings

Introducing a new pedestrian crossing at the existing traffic signals by the Pestana Chelsea Bridge Hotel

Incorporating landscaping and improving drainage through the introduction of additional street trees and sustainable drainage systems

Resurfacing the carriageway

Decluttering through the removal of superfluous signage and other surplus street furniture
* You can find explanations of these terms and more information in our frequently asked questions document here.
A plan showing all the proposed changes can be seen here.
What will it look like?
Visualisations have been prepared to demonstrate how the road will look following the changes, and these can be viewed below: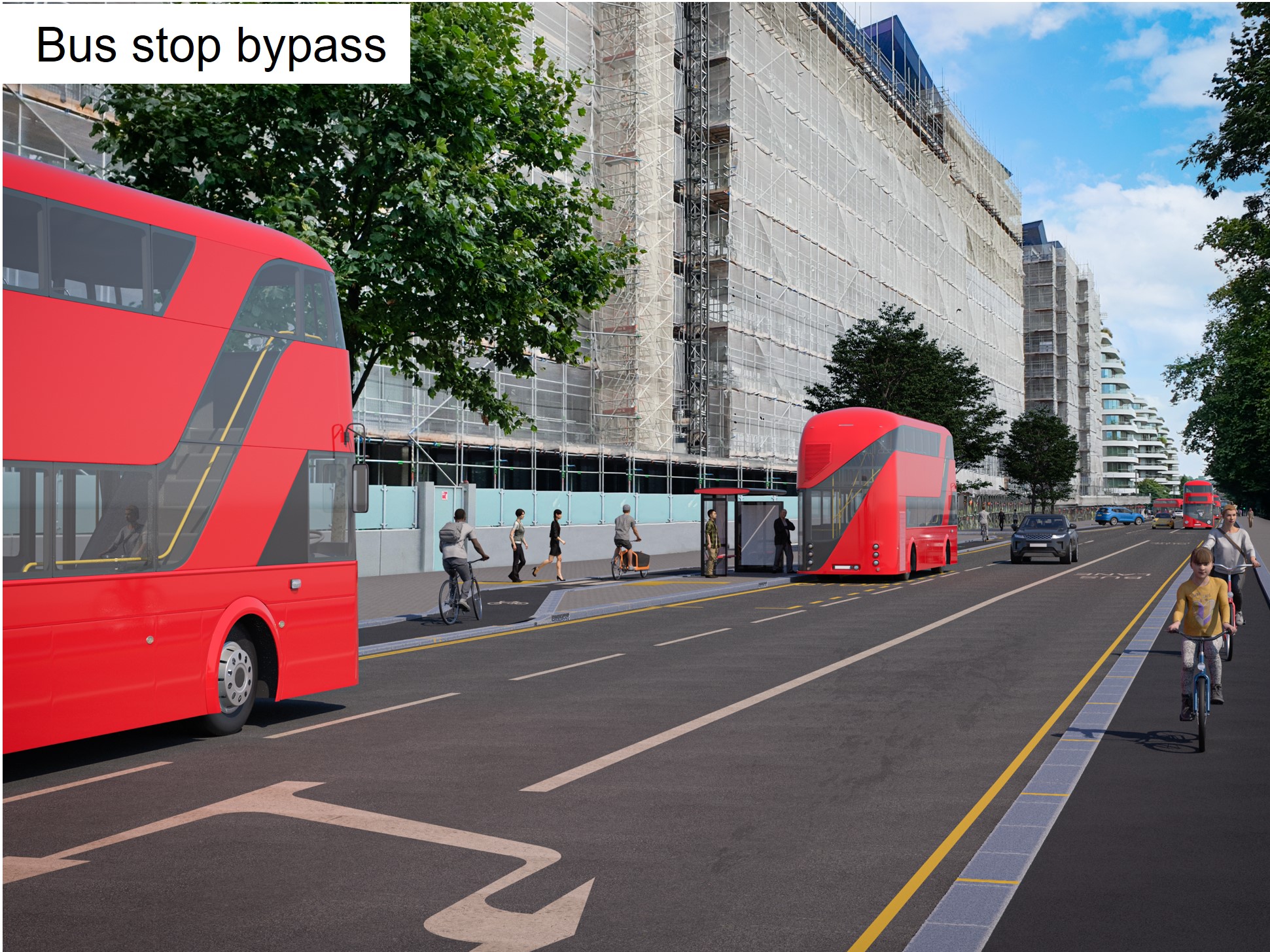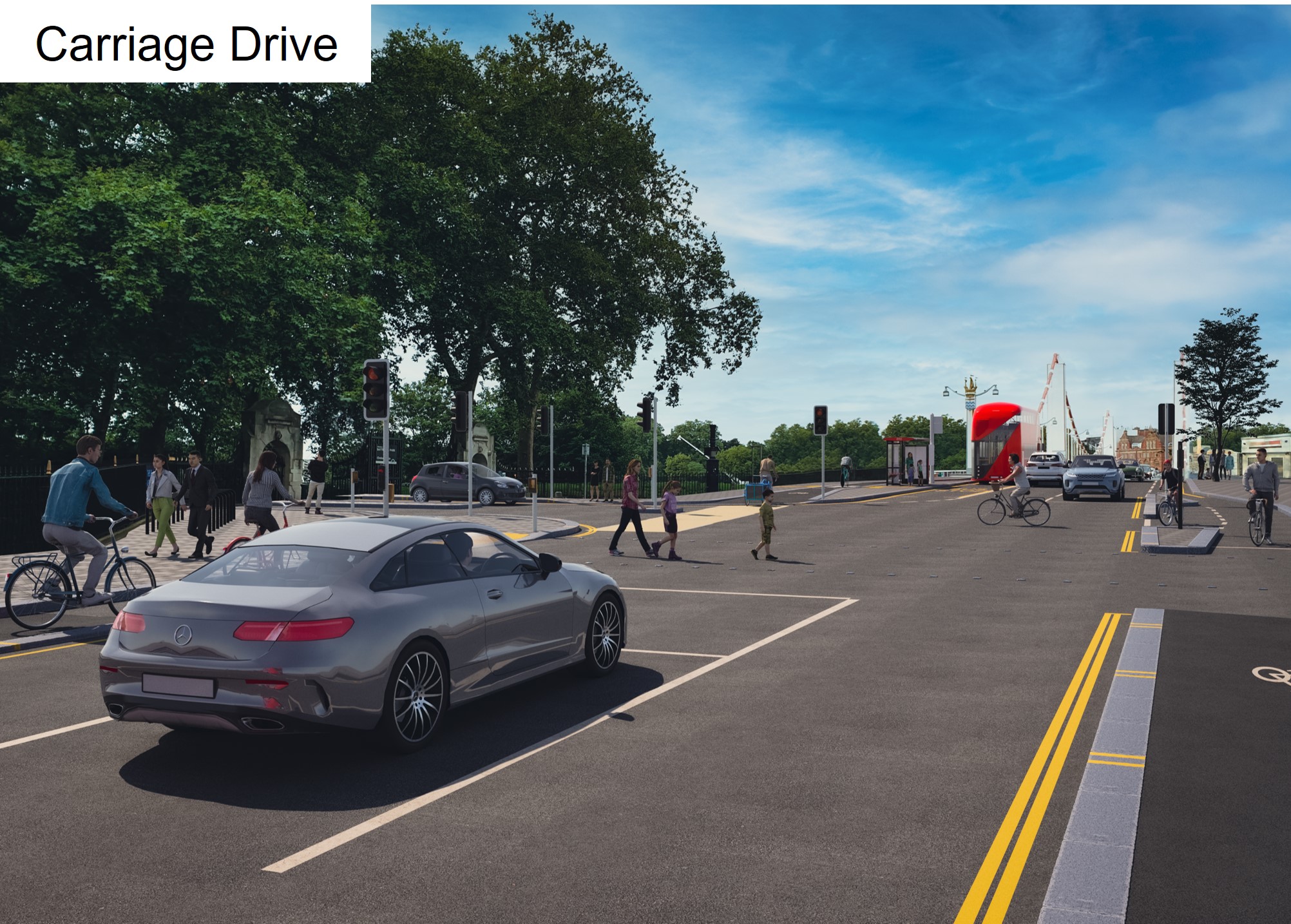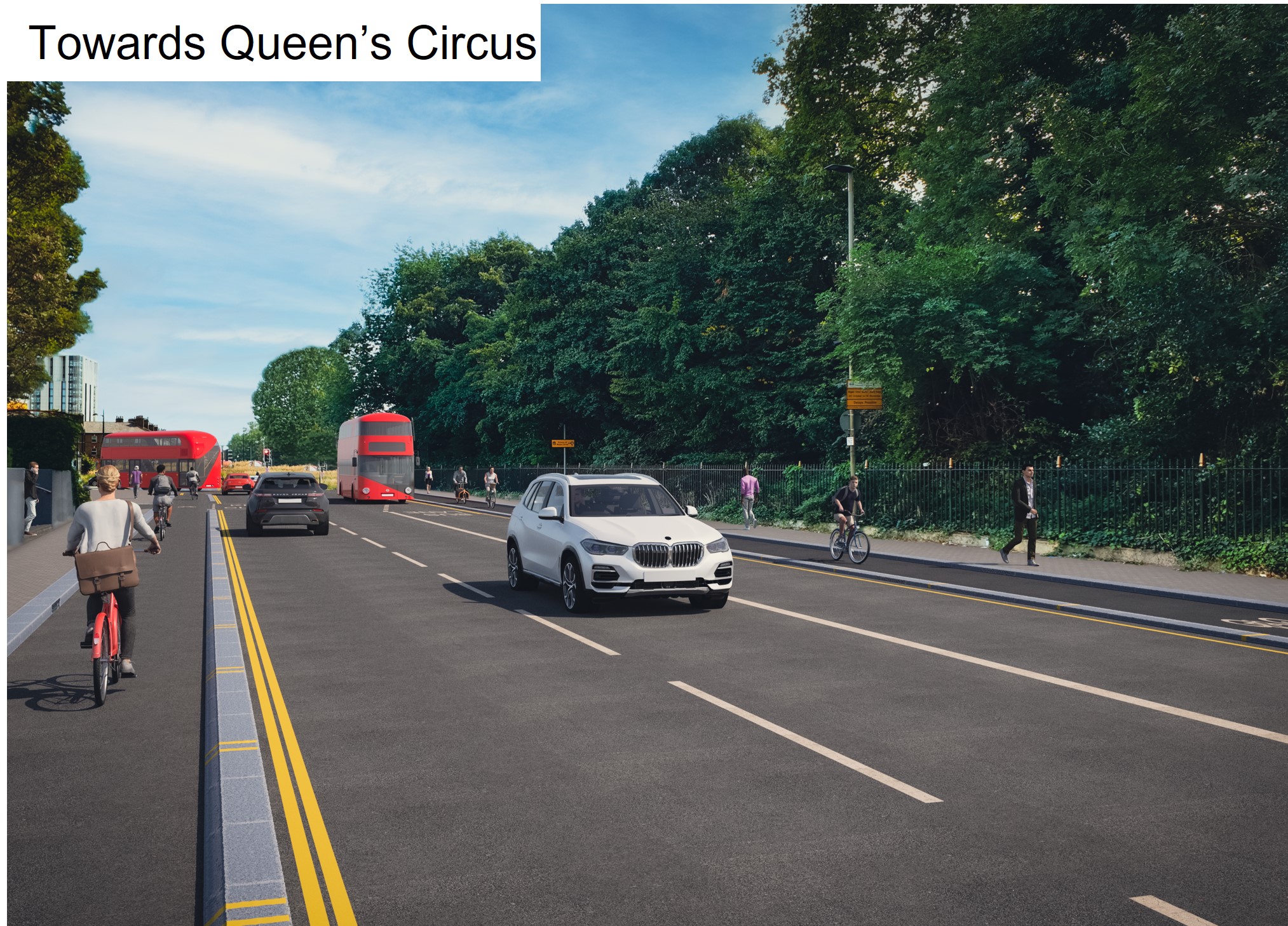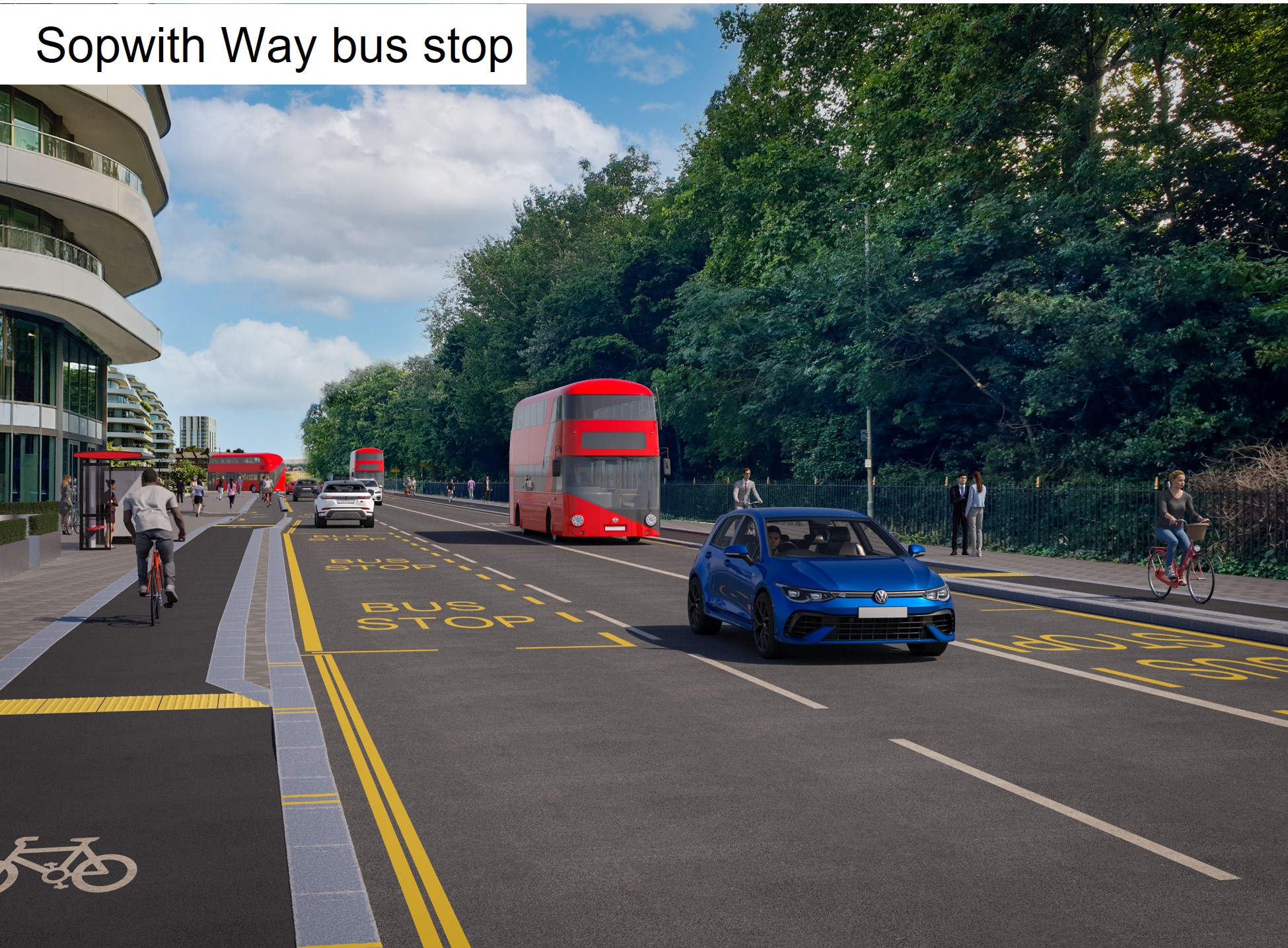 Have your say
Please give us your views by clicking on the online survey link below. If you need the materials in hard copy or another format please call 020 8871 6000 or email Transportation@wandsworth.gov.uk  
What happens next
All feedback received will be reviewed and considered in the development of the final plans for the road, and updates will be published on this page in January 2022.