Overview
What is the Local Plan and why are we reviewing it?
The Wandsworth Local Plan (2023-2038) was adopted in July 2023, and it sets out a 15-year strategic vision, objectives and spatial strategy to guide the future development in Wandsworth. It aims to ensure that growth and renewal happens in a sustainable and co-ordinated way, through a series of policies covering issues including housing, sustainability, heritage and employment. The Plan allows for development to meet the Council's vision for a fairer, compassionate and more sustainable borough.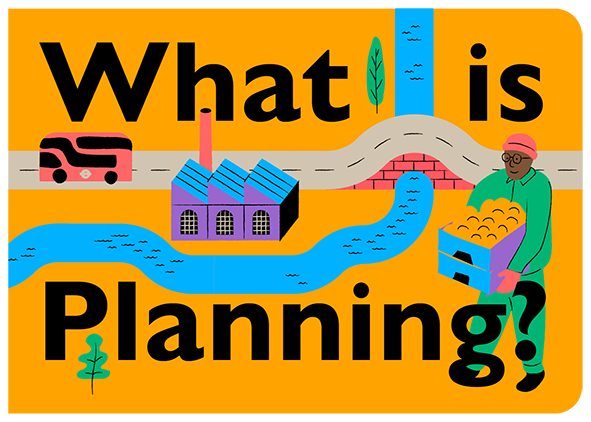 Click here for more information about  planning policy and the local plan.
The Council is carrying out a Partial Review of the Wandsworth Local Plan.
The Partial Review will include a review and update of Policy LP23 Affordable Housing and other policies as they relate to strengthening provision of homes for social rent for local people, together with any other consequential changes necessary for consistency across the Plan. 
We are seeking:
To strengthen the Local Plan policy by setting out a clear policy requirement for new housing developments in the borough to provide at least 50 per cent of dwellings as affordable homes delivered on site

A greater proportion of all new affordable homes to be genuinely affordable, preferably a 70/30 split in favour of social rent

To require affordable housing from small sites below the current threshold of 10 or more homes (gross)
The reviewed Local Plan policies will contribute to the Council's vision for a fairer, compassionate and more sustainable borough.

What is happening and how do I get involved?
We are holding a 6 week 'Regulation 18 consultation' running from 23 October to 4 December 2023. The consultation is on the 'Regulation 18' version of the draft Local Plan and the supporting Sustainability Appraisal. We have also produced an Equality Needs and Impact Assessment and a Habitats Screening Assessment.
You can read the following documents by clicking on the links:
Have your say
We welcome views from our local community as well as stakeholders and developers on our ambitions to deliver more homes for social rent. We are particularly interested in your views on how our policies could be amended to deliver our affordable housing priorities. This includes the evidence the Council should gather to support the Partial Review. We only require comments focusing on Local Plan policy LP23 and related areas, not the entire plan. This is to ensure the review is focused on the matters we feel are most urgent.
Please give us your views using the 'Online Survey' link below. 
If you require a paper version of the questionnaire or documents, or any accessible materials please contact planningpolicy@wandsworth.gov.uk or call 020 8871 6000.
You can also respond to the consultation in the following ways:
By email to planningpolicy@wandsworth.gov.uk

By post to Spatial Planning and Design, Environment and Community Services, Town Hall, Wandsworth High Street, Wandsworth, SW18 2PU
All responses must be received by 11.59 pm on Monday 4 December 2023. Please note that responses will not be treated as confidential and those submitted anonymously will not be accepted.

What happens next?
All comments from this consultation will be considered at this stage to inform the review and updated policies.
The next stage of formal consultation will be the Regulation 19 consultation, which will likely take place in early 2024, with further opportunity to comment on the review process. At this stage we will publish draft policies and ask for comments on whether they are effective, robust and legally sound. The reviewed Local Plan will then be submitted to the Secretary of State to undergo public examination by an independent planning inspector before it can be legally adopted. 
You can read more on the Council's website at www.wandsworth.gov.uk/localplan
To stay up to date with the Local Plan review process please register your details by emailing planningpolicy@wandsworth.gov.uk to be added to be informed of future consultation and updates.