Overview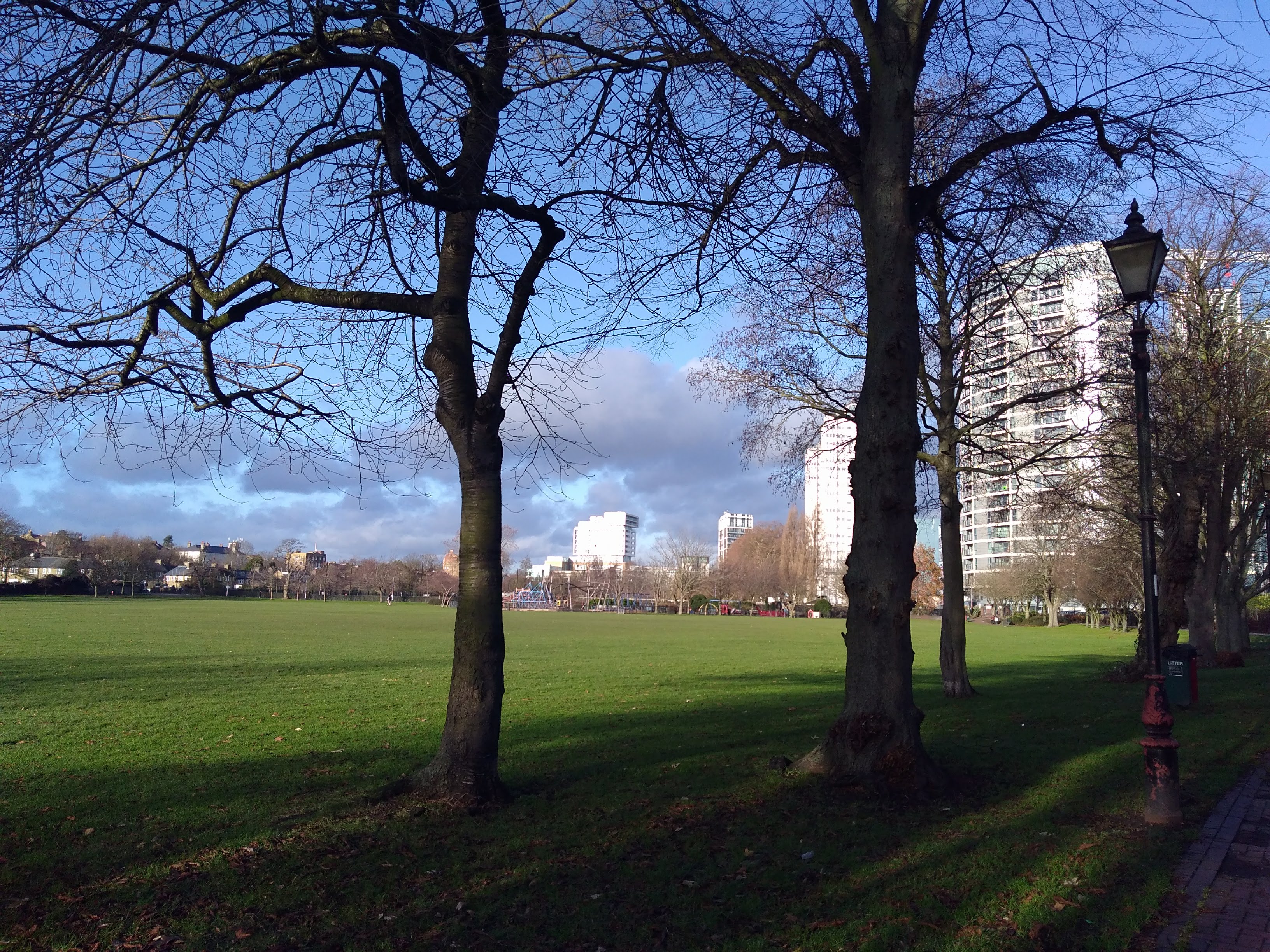 We are developing long term plans for the future management and maintenance of King George's Park.
We carried out an initial phase of consultation and research which included an online questionnaire, stakeholder workshops, individual interviews and expert surveys in the park.
Taking the results of this consultation and research into account, we have developed a proposed plan for the park and are now seeking your views on this.
The plan includes proposals under four themes:
Improving and enhancing existing facilities
The plan proposes restoring and listing ornamental gates and drinking fountain, improved lighting, and changes to vegetation management. It also proposes restoration of grass playing pitches and extended and enhanced allotment provision.
Access improvements
The plan proposes creation of an easy access trail for buggy and wheelchair users and wheelchair accessible seating in the northern part of the park. It also includes proposals for improvements to an existing ramp, footpath widening and resurfacing and improvements to the Kimber Road crossing.
Environment and biodiversity measures
The plan proposes altered management of some grass areas to encourage wildflower growth, removal of non-native species from woodland areas, dead wood features which recreate habitat for insects and continued work to re-naturalise the lake.
New facilities/ features
The plan takes a long-term view on new facilities and features. It proposes looking at the potential for a multi-use building in the northern part of the park alongside a restoration of the rose garden area. It proposes provision of cycle racks at park entrances, extended play and picnic area in the centre of the park, and a green gym and natural play area to the south. It proposes making more of the River Wandle from the park by opening up views currently blocked by vegetation.
Have your say
Please give us your views about the park by completing the online survey below. Please click here to review the proposed plan which may be useful in helping you to complete the survey.
If you require a paper copy of the survey or the proposed plan please contact us at consult@wandsworth.gov.uk
Please be advised that this consultation closes on the 22 June 2018.