Overview
Following the closure of Hammersmith Bridge to vehicular traffic and modifications to parking bays on Alder Road, to provide emergency vehicle access, concerns have been raised about pedestrian safety, traffic volumes and vehicle conflict in the North Worple Way (NWW) area (bounded by Mortlake High St, White Hart Lane, railway line and Sheen Lane).
A consultation was undertaken, with results considered by the Transport & Air Quality Services Committee in September 2022. This demonstrated high levels of resident support to discourage through traffic from using the area - more information can be found here on the Council's website.
Finding the right balance between restricting through traffic in the area whilst not inconveniencing residents and businesses is challenging. Whilst measures to address through traffic can bring benefits, they can also be restrictive to local residents. With this in mind the Council is considering introducing experimental traffic management restrictions at two locations in the area as shown below.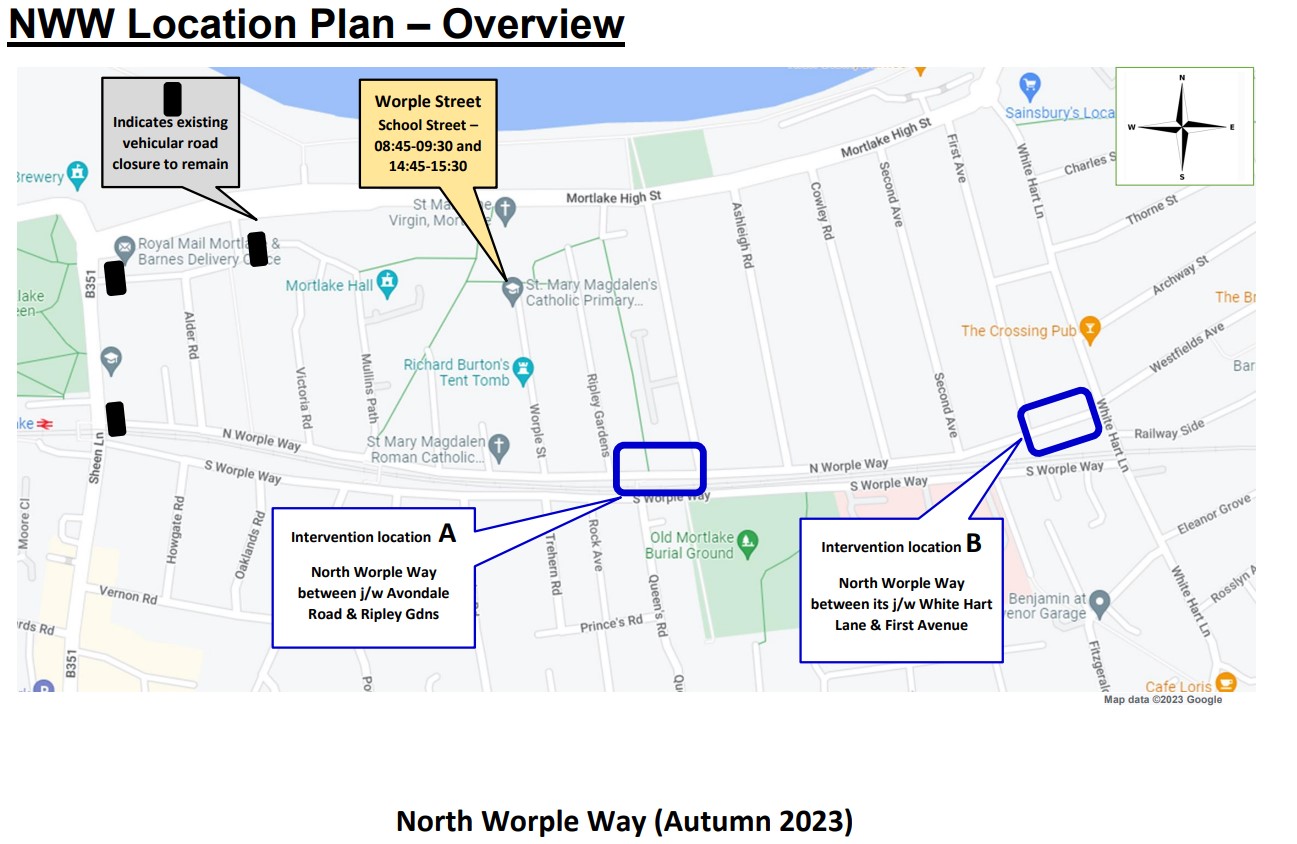 Further details about these proposals are provided in the online survey below. Some frequently asked questions, can be found here.
Have your say
Your views are important to us - please give us your feedback using the online survey link below.
If you require a paper questionnaire or another format please contact us on 020 8891 1411 or email trafficandengineering@richmondandwandsworth.gov.uk
What happens next
All feedback will be carefully evaluated before any possible measures are considered. If there is support for intervention then this would be subject to further consultation, and any changes would be introduced on an experimental basis to fully test the effects and support from local residents.