Overview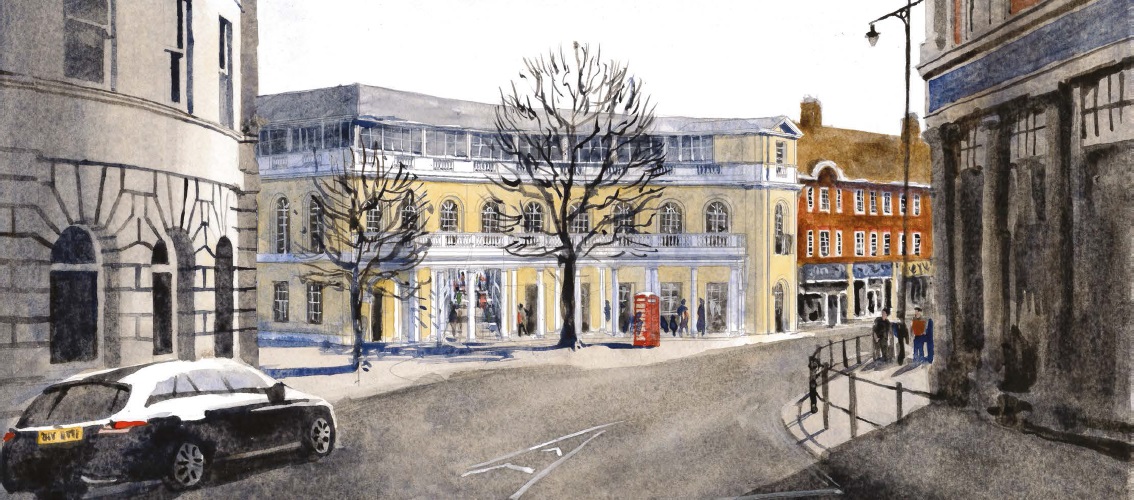 'At the heart of all our proposals for Twickenham is excellence. Over the past five years we have invested millions of pounds into improving the Town Centre. With improvements ranging from widening the pavements, revitalising the embankment, creating the award winning Diamond Jubilee Gardens and a community building with space for a host of community facilities, including a cinema.
We want the very best for Twickenham. A place where people choose to live, work, run a business and visit. The Council has purchased properties on King Street and Water Lane with the intention of demolishing run-down, dated buildings, an underused car park and old pool house to create a stunning community space and fulfil the vision of linking the town centre to the river and Diamond Jubilee Gardens. To deliver this we are working with one of the country's top architects, Quinlan & Francis Terry, who are responsible for the famous riverfront in Richmond.
Residents and businesses have told us Twickenham needs a new 'heart' and improved public space. This is our chance to do it. To work together to create a high quality community space for markets, performances and where people can relax and enjoy the town and the river for years to come.'
Councillor Pamela Fleming, Strategic Cabinet Member for Environment, Business and Community
HAVE YOUR SAY
The Council is carrying out a public consultation on the proposals for the new square.
You can give us your views online by clicking on the button below. Please read the consultation document before completing the survey.
If you would like paper copies of the consultation document or questionnaire please contact us on 020 8891 1411 or at twickenhamrediscovered@richmond.gov.uk
The deadline for all feedback is 11th December 2015.
What Happens Next
Following the completion of the consultation and the feasibility study and after careful consideration of the comments and feedback, the Council will publish a more detailed programme along with the development strategy and project governance for the next stages of the scheme. Cabinet approval will also be sought to proceed with any development, along with the submission of any planning applications.