Overview
As part of our commitment to improve our parks and open spaces, we have been working with the Friends of Suffolk Road Recreation Ground to develop the second phase of improvements for the recreation ground – the installation of a sensory garden.
Working with a local landscape designer and Friends Group, we have developed an artistic impression of the new sensory garden for the recreation ground. You can view a copy of this here. We plan to include little stepping stones made of different textures, similar to this example at another park in the borough: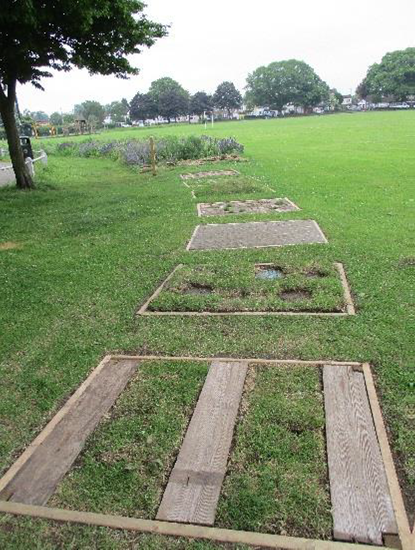 The sensory garden is to be installed in the dog free area of the Recreation Ground, on the right hand border of the playground, when facing from Suffolk Road.
We previously consulted on a wider programme of works for the recreation ground in 2017. To find out more about this, please click here.
Have your say
We would like to hear your views on the design and invite you to complete the online survey below.
If you would like a paper copy of the survey, please contact us at consultation@richmond.gov.uk