Overview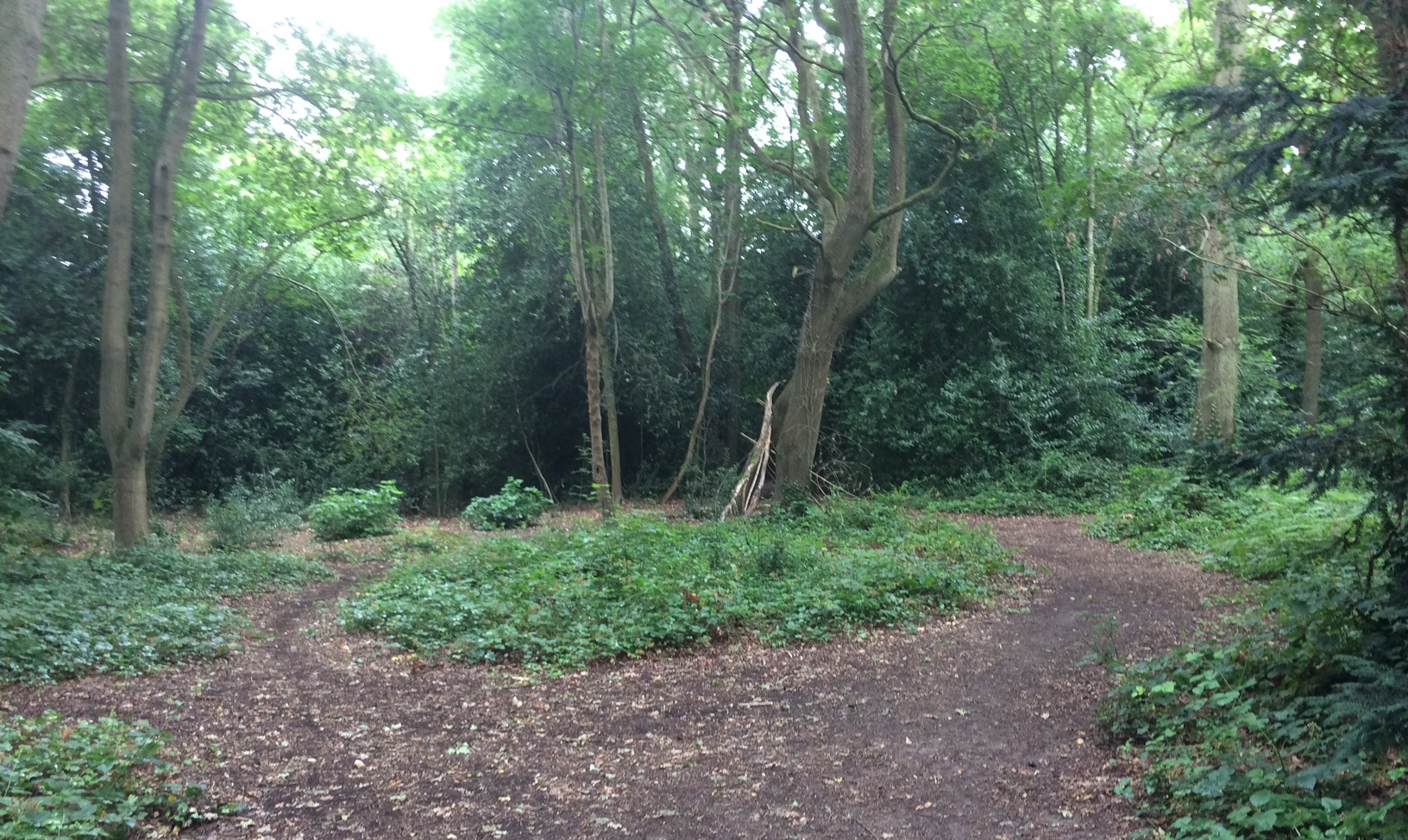 As part of Richmond Council's commitment to improve our parks and open spaces, the Parks Team have been working with Friends of Sheen Common to develop a proposal for a small natural play area and nature trail in Sheen Common.
The proposal consists of two main elements. The first is for natural play equipment in an area of woodland to the south of the football pitch and west of the pavilion. The suggestion is for a small number of natural play structures. The equipment would be aimed at children of up to 10 years old and would consist of a mixture of basket swing, small climbing tree frame, small multi-play units and balance beam. The play area (but not the trim trail) would be enclosed with suitable fencing to prevent dogs from entering.
The second key element is for a nature (trim) trail in small sections along the footpath adjacent to the Richmond Park boundary wall, which runs to Bog Gate. The proposal here is to install a small number of features such as stepping logs, small wooden bridge and balance beams.
In both the play area and nature trail, the proposal is to install interpretation boards to inform visitors of the history of the site and to give information on local flora and fauna, and birds and beetles etc. All materials used in the equipment and features would be sympathetic to, and in keeping with the identity of Sheen Common.
The locations are identified on this map. During the consultation, there will be posters on site to identify proposed locations. Further examples of proposed equipment are shown here.
As part of the installation process, the Council may undertake tree works, which would be in accordance with our tree management policy and kept to a minimum.
The purpose of this consultation is to understand whether Sheen Common users and local residents support the proposals and to gather feedback.
Have your say
To take part in the consultation, please look at the proposed map and design of the site before giving us your views using the online survey below.
If you would like a paper copy of the consultation materials and questionnaire please email consultation@richmond.gov.uk.
What happens next
Following the consultation, all feedback will be carefully considered by the Council's Parks Team and the Friends of Sheen Common before final correspondence with local councillors and the Cabinet Member on whether the proposals will go ahead. The results of the consultation will be published on this page.