Overview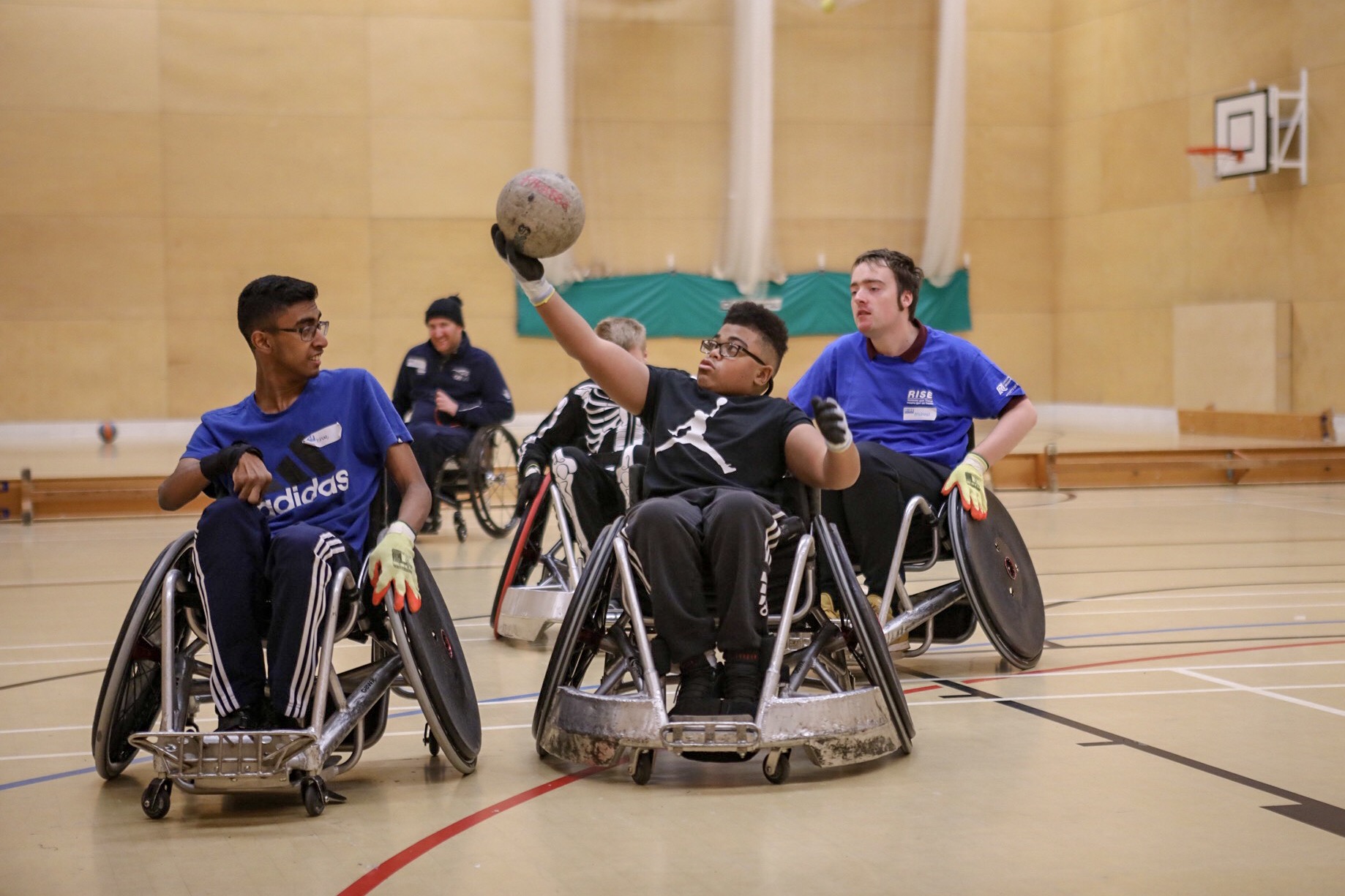 The Sports Development Team developed RISE (Richmond upon Thames Inclusive Sport and Exercise) in 2008. RISE aims to highlight the wide range of inclusive and disability-specific sports available in the borough. There are a variety of regular activities and events run under the RISE banner. To find out what RISE activities and events are available please visit the website www.richmond.gov.uk/RISE. There are also other inclusive and disability specific activities that run regularly locally, details of many of these can also be found on the website. 
A survey of young people
The Sports Development Team are consulting with adults, young people and parents and carers of children with disabilities in the borough to find out about their participation in sporting activities. We are carrying out the research to find out what activities people are currently participating in, what they would like to participate in and associated information in order to update the forward plan which will help inform the future of inclusive and disability sports.   
After our consultations in 2008 and 2013 we responded to points that came out of the survey to develop inclusive and disability activities in the borough. We are keen to evolve our plan and delivery, lead by demand and respond to feedback from individuals and groups to make sure that the activities developed and offered are meeting demand.
The consultation is anonymous, however we do ask for your postcode in order to find out more about activity levels across the borough.
We would like to thank you for your views and time taken to complete this survey.
The outcome of this research will be published on the Sports Development website www.richmond.gov.uk/sportsdevelopment in early 2020.
For more details or to access the consultation in a different format, please contact Lizzy Roberts, Sports Development Officer, by email: lizzy.roberts@richmond.gov.uk or telephone: 020 8831 6134