Overview
As part of our continuing programme of play and sport provision and improvements across the borough, the Parks Department are working with the Westerly Ware Association (WWA) on their proposal to add a pétanque piste on the main grassed area of the park.  An image of the proposed location is below:
The aim of this consultation is to inform park visitors and the wider public about the proposal, to establish whether the proposal is supported and to gather feedback. At this stage we are seeking only to find out if the proposal is supported by the public. Funding sources will then be considered.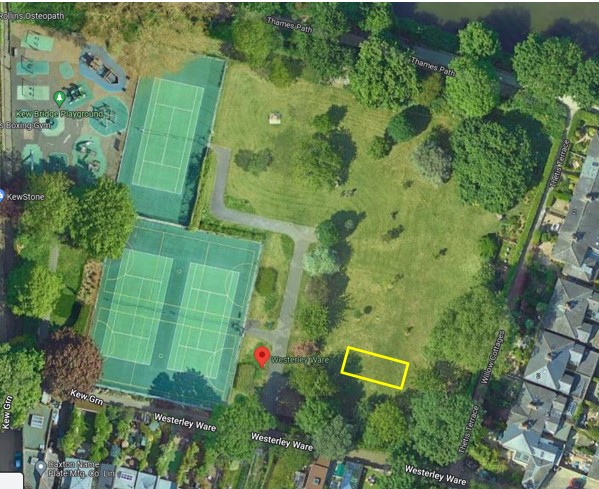 The piste is 12m long by 3m wide, with a firm, lightly gravelled surface, which requires low maintenance. Traditionally played on French town squares, pétanque (also known as boules), is becoming increasingly popular in the UK. There are over 250 clubs in the country and two well used piste's in the Borough of Richmond (Palewell Common in East Sheen and Marble Hill Park in Twickenham). 
The game is enjoyed by players of all ages, and can be played socially or competitively. It is a sport which people of all ages, genders and abilities can play together and which combines fresh air and gentle exercise with the sociability of a tactical team game. WWA believes that the piste would be a valuable and popular addition to the park, which is at the heart of a community with many elderly people as well as young families. In the 1980s there was a bowling green at Westerley Ware, it is believed that the addition of the piste would provide a more accessible and low maintenance replacement. It will be free to use without booking.
The local Friends group (WWA) would be interested in forming a club, this consultation will also garner if there is interest from the public for this.
Images below provide examples of what the piste would look like.
Artist's impression of the piste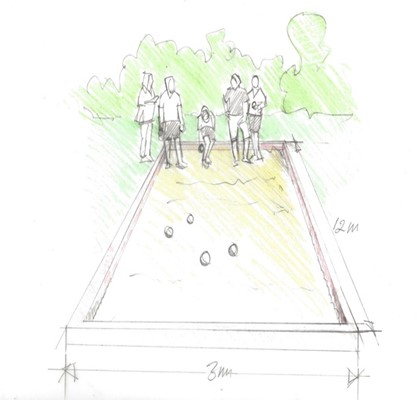 Surface of proposed piste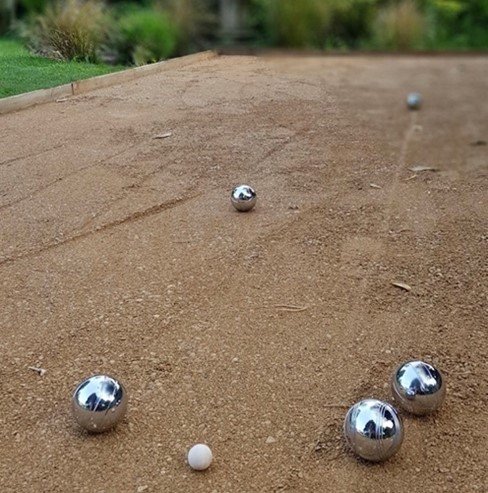 Have your say
We welcome your views and invite you to complete the online survey below. If you would like a paper copy of the survey or if you have any other queries please email parks@richmondandwandsworth.gov.uk or call 0208 8911411.