Overview
As part of the Council's continued commitment to improve our parks and open spaces, the Council's Parks Team are proposing to install a new outdoor gym at Holly Road Recreation Ground. The Council propose that the equipment installed should be a mix of items that are suitable for both those that have mobility difficulties, and other uses.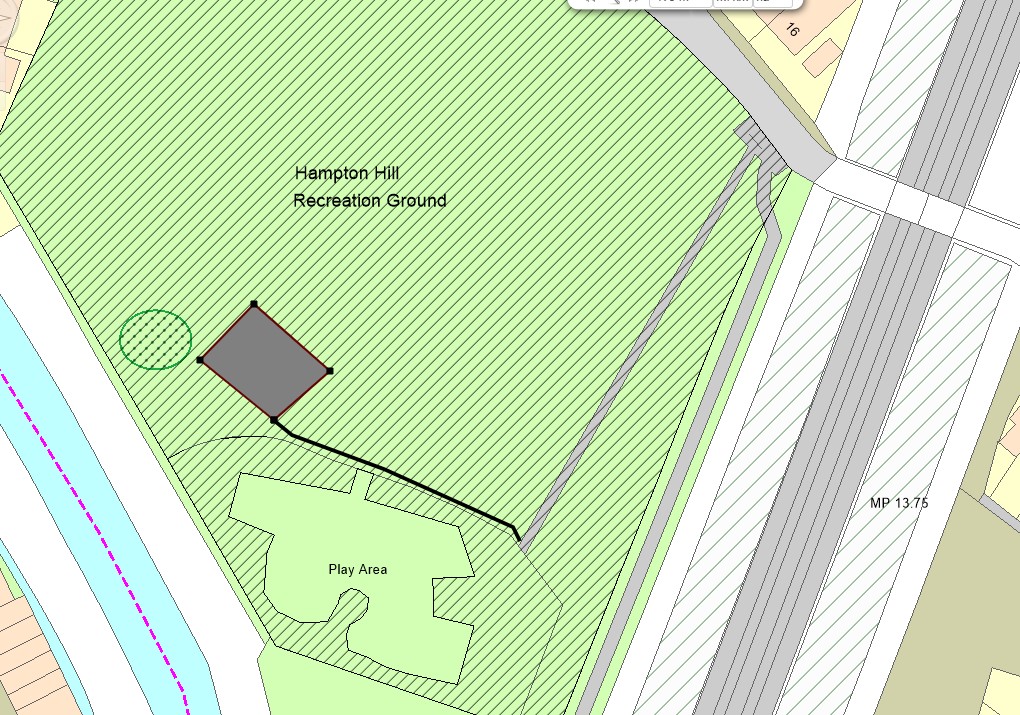 The proposed location of the gym is shown on the map above with a line drawn where the extension of the footpath will run to make the gym accessible. The path will be approximately 1.5m wide. Please note that the map above is indicative and final positioning will be based on the location of existing mature trees.
To see photos of the proposed space for the gym area and where the new path will run across the front of the playground please click here. The gym will not encroach on the temporary school pitch that is occasionally here.
It is proposed that the equipment will include a mixture of static and moving items. These items have not yet been finalised and so it is encouraged that participants of the consultation leave any suggestions they may have in the comments box for consideration. Examples of the equipment we are looking to install can be found here.
Balance Board

Hip Swing Combo

Triple Twister

Cross-rider Combo

Air Walker

Step and Calf

Lat Pull and Chest Press Combo
The purpose of this consultation is to see if there is public support to create a new outdoor fitness space in Holly Road Recreation Ground. We would also like to know if any respondents would like to form a new Friends Group for the recreation ground and ask for contact details to be provided by those who are interested. These details would then be passed on to Habitats and Heritage who manage all Council Friends Groups and would contact those who are interested.
Have your say
We would like to hear your views about the proposals and invite you to complete the online survey below. If you would like a paper copy or another format, please contact us at consultation@richmond.gov.uk
What happens next?
All responses will be carefully considered before a decision is made by the Chair of the Environment Committee on whether to go ahead with the installation of the outdoor gym.