Overview
Carlisle Park Cricket Nets have been deteriorating for a number of years. 
As a result, an external assessment was procured by the council on the quality of these nets. The results show that the nets are unfit for purpose and require works to redevelop the facility. 
Currently, the nets are situated under the trees on the south side. The local Cricket Club do not put the nets up and use them because of their current state.
Therefore, Richmond Sports Development Team in Richmond Council have engaged with the England Cricket Board (ECB) who have offered to financially support the redevelopment of new nets. However, the redevelopment will have to match the ECB's criteria which means that the new net facility would be relocated a small distance out from under the trees.
Pictures below show exact location. The dimensions of the new facility would be 30m length, 7.32m width, 4m height to meet ECB criteria. The football pitch has already been re-orientated to allow the nets to fit in this location.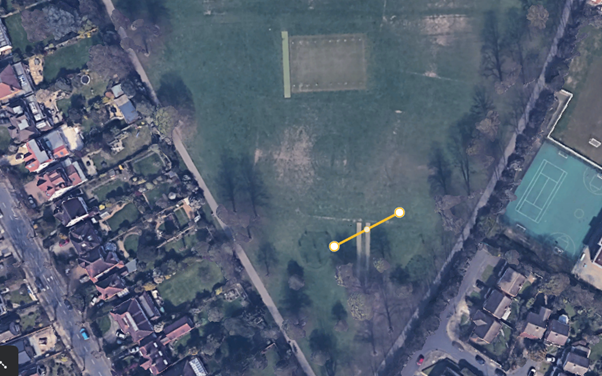 London Cricket Trust, Middlesex Cricket and Hampton Hill CC are working together on the potential funding of this project and we would like to hear your views about the proposal.
The London cricket trust is a charity formed by Essex, Kent, Middlesex and surrey county cricket clubs. The lct works closely with the England and Wales cricket board (ECB) to ensure that everyone in London has the opportunity to play cricket, get active, and meet new people in their local community.
Have your say
Please click on the Online Survey link below to find out more and take part in the consultation.
If you require the questionnaire in paper form or another format please contact consultation@richmondandwandsworth.gov.uk or telephone 020 8871 8929.